Solomon's Temple stands high above Buxton at Grin Low and it is said to have been built to provide work for the unemployed.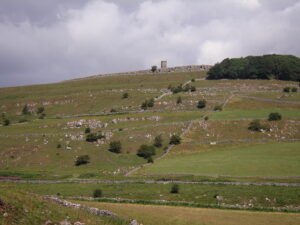 It was built in 1895 replacing a simple structure which had become a ruined heap of stones.
The original Grinlow Tower had been erected earlier in the century by the Duke of Devonshire but at the time of its reconstruction the surrounding land was occupied by one Solomon Mycock, hence its name. Hardly a Temple at 20 feet high it was restored in 1987.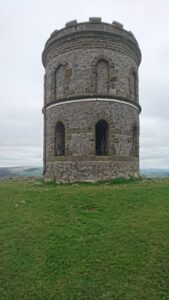 Solomon's Temple was built on the site of an ancient burial mound, a Bronze Age barrow, and during the tower's construction an archaeological dig revealed several Bronze Age skeletons from the 'Beaker' period, along with later Roman items.